Behind the Scenes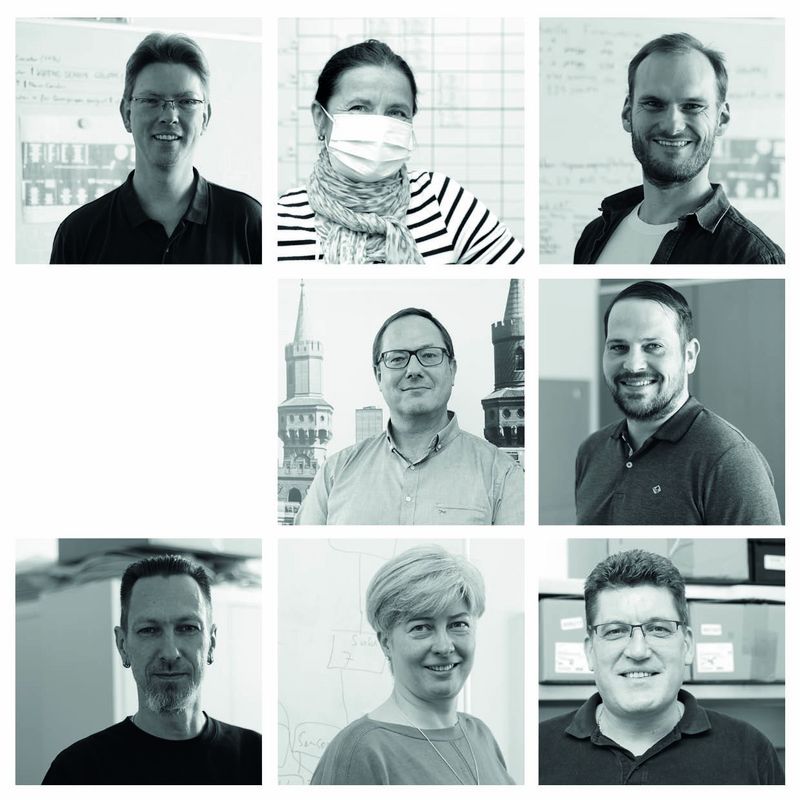 In these unusual times, we have taken special measures to protect our employees and continue to be at your side. More than 60% of our entire team is currently working from home office and using all available channels.
Despite all this, there are people in our company who produce, check, test, communicate and develop on site for you. We would like to introduce some of these people.
Who is iris?
Here we would like to introduce you to a few facets. We asked all of them what is different for them right now.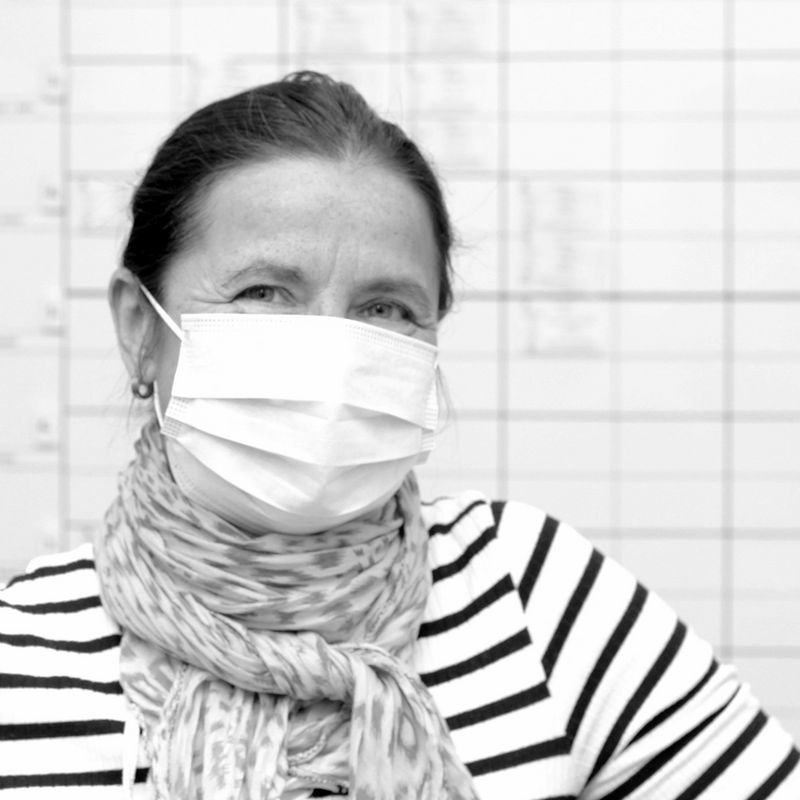 This is Katrin
Manager of manufacturing. Her task is to organise the work steps and production processes.
She is also an occupational safety specialist and in the current situation pays particular attention to compliance with the recommendations regarding distances at the workplace, hygiene and moving the workplace home.
What's just different:
"What is different for me at the moment is that a lot of colleagues are not here. For me it has become a little quieter as a result. I don't get so many requests - that's why I can concentrate on my team needs."
This is Andre
He works in production and assembles the analyzers there. At the moment he is a representative in the technology department to process the maintenance orders.
He cannot do his work from home and therefore he stays on site. He says that it's actually not very different for him on site. There are just fewer colleagues on site.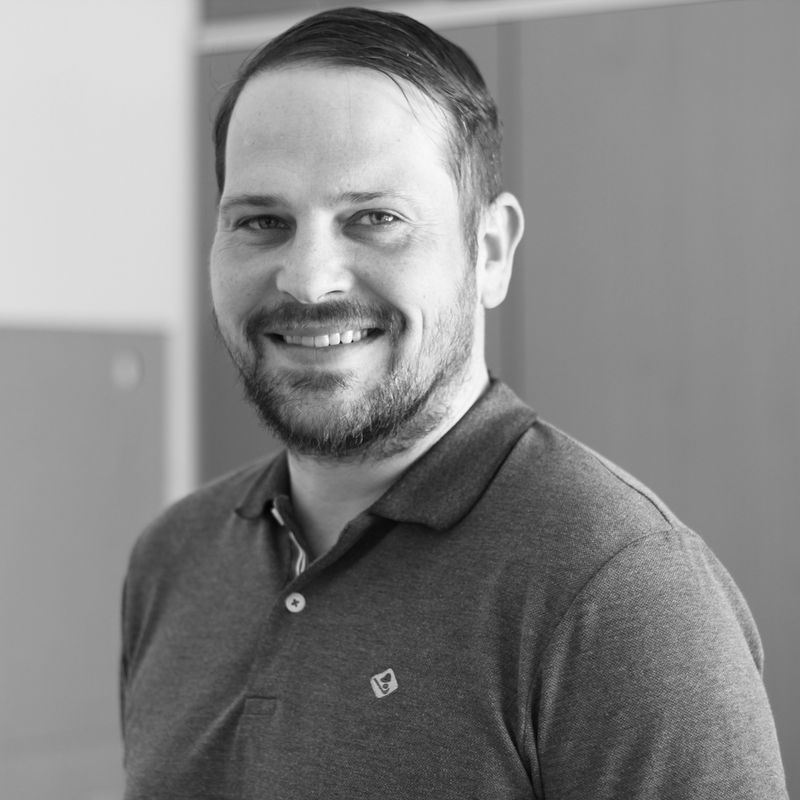 This is Daniel
Daniel works in hardware development. He's on site because he can't take his work home with him. He also takes care of component deliveries that just arrive.
"There are few people here. That's why it's especially different that you are challenged organizationally. In addition, we have to balance childcare at home - not an easy task."
This is Thomas
Thomas works in the metrology department and is responsible for the maintenance and servicing of the metrology workplaces.
Thomas is much faster at work because the streets are so empty.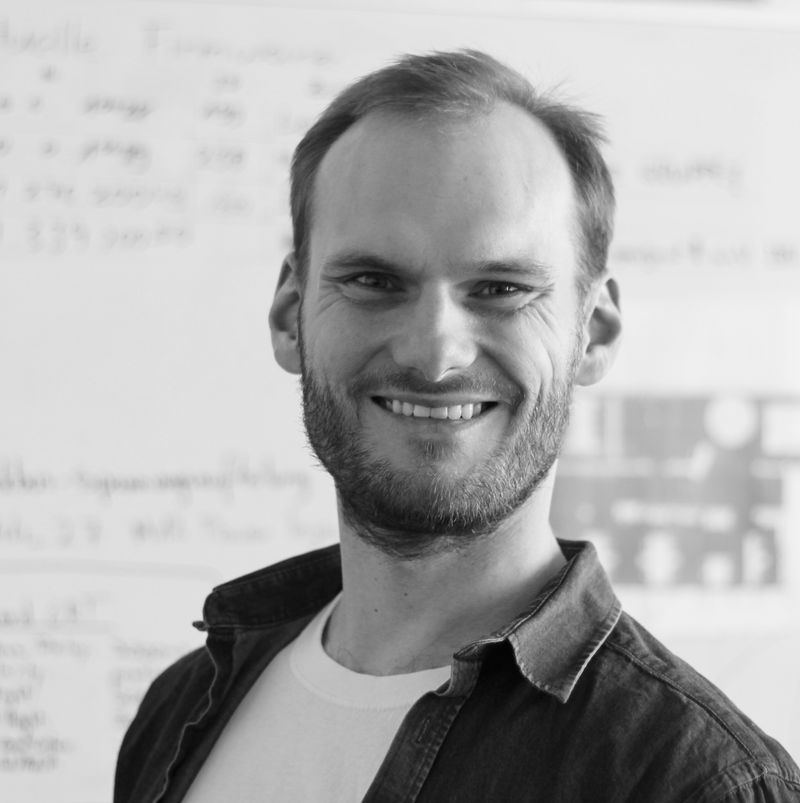 This is Ulf
Ulf heads the Customer Operations department. This includes project managers, after-sales and order management. His office is currently the only place where there are no more than 2 people. The entire department has been moved to home office and yet there are always tasks that need to be taken care of on site. For the order management, faxes come in from time to time, which have to be forwarded. And there are always topics that can be dealt with better and faster in the office than from home. That is why he comes to his workplace 1 to 2 times a week.
He is pleased that his team works together so reliably and concertedly in this special situation.
This is Heidemarie
She works in the Customers Opperations department and is responsible for after-sales and warranty claims.
"It's colossally quiet - on the streets and also in the company"
This is Ole
Ole is group leader in the IoT area in the Research & Development department. He develops software and manages projects. He is currently in the company because his entire department works from home. He uses the opportunity to control everything necessary out of the company and to build up his tests.
Ole says that he currently lacks social communication.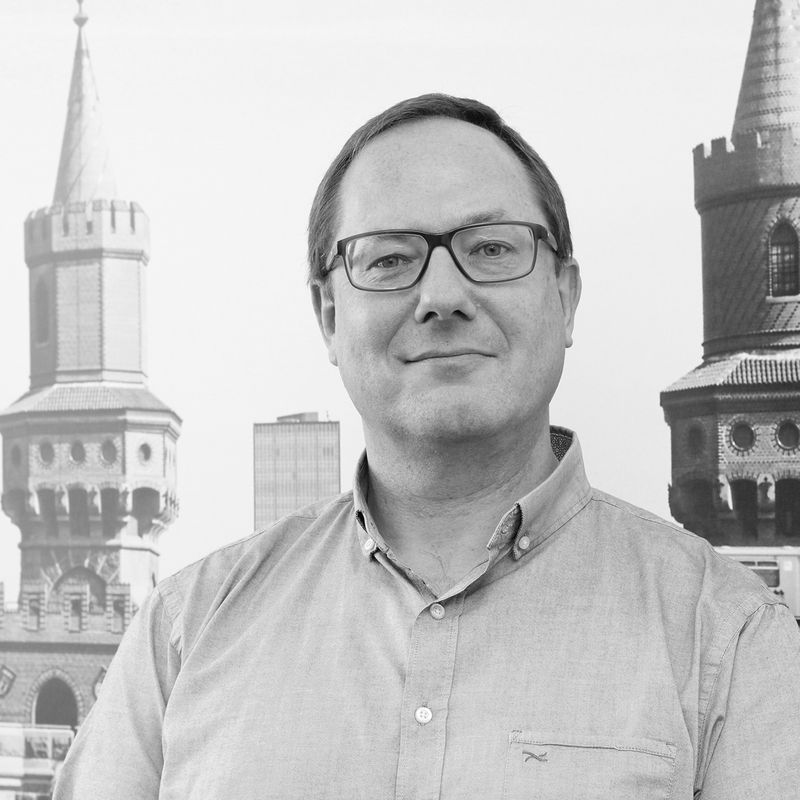 This is Christian
He is responsible for sales in the German speaking regions. He is only exceptionally in the company to coordinate with a colleague after a few days of vacation. Afterwards he will be available for his customers and colleagues at home.
"From the home office, the way of working is different because there is no longer the possibility of coordinating with colleagues in the different departments in quick and direct ways. Nevertheless, I am surprised that the processes are also mastered so well in other ways".
Contact us for more details
We are here for you
General request
For general inquiries please call us
You can reach us from Mon - Fri, 08:00 - 16:00 (CET)