iris at The Long Night Of Science
We were represented at the Lise Meitner Institute, Berlin-Neukölln and at the Mathematical Institute of the TU Berlin with our time-of-flight and infrared sensors.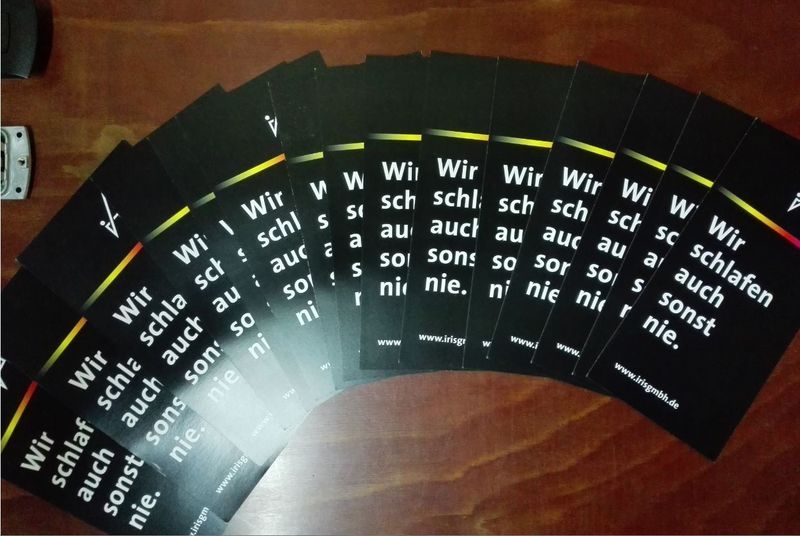 This year too, we took the opportunity to present us as well as our sensors for Automatic Passenger Counting and venous recognition at The Long Night of Science.
At two scientific locations, we explained the functionality of our infrared and Time-of-Flight (TOF) sensors to young visitors and all other interested persons:
in the training school Lise-Meitner-Schule (Berlin Neukoelln), where our sensor IRMA MATRIX counted visitors and produced a height profile image of each by the measurement of light travel (time-of-flight).
and in the Mathematical Institute of the TU Berlin, where our venous recognition sensor 4DVeinPlus registered a vein pattern of the palm of the hand by infrared light and used it for identification of persons.
Both sensor systems are the result of long-standing, intensive research and development in the fields of optoelectronics and microsystem technology. The IRMA sensors have been successfully used in Public Transport for passenger counting for more than 20 years, 4DVein + is our current research project for the identification of persons in the separation of persons. For the coming Long Night of Science on June 9, 2018, we will be on the spot with our latest sensor technologies, giving pupils and students the opportunity to get to know us as an innovative employer.
Contact us for more details
We are here for you
General request
For general inquiries please call us
You can reach us from Mon - Fri, 08:00 - 16:00 (CET)