Home match InnoTrans
We look back on a very exciting InnoTrans 2016, where we firstly could present our new feature – bicycle counting!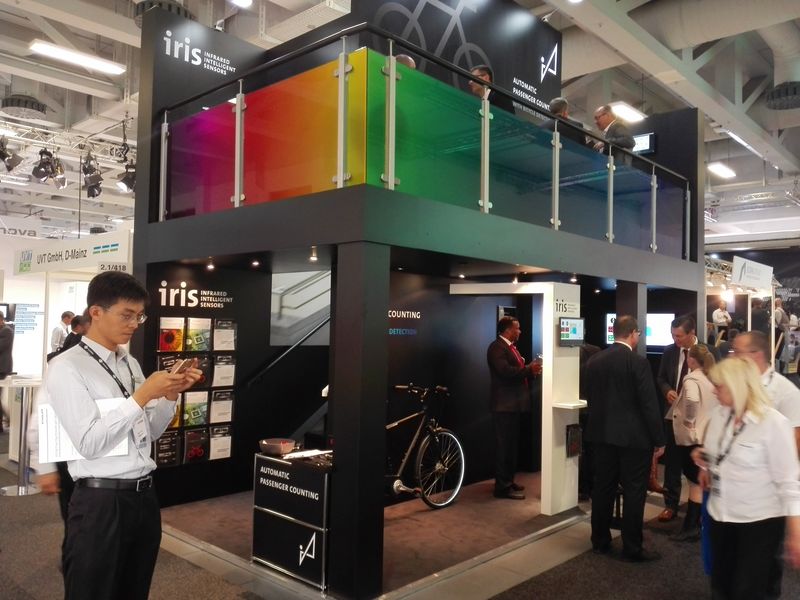 We look back on an exciting and successful InnoTrans and want to thank You for all the visits, interesting conversations on our booth and for all the new contacts!
From 20 – 23 september 2016 in our home town Berlin, we presented on our doubledeck booth the latest feature of our sensor IRMA MATRIX – bicycle counting.
With 145.000 business visitors and 2.955 exhibitors from 60 countries (source: press office InnoTrans), the InnoTrans 2016 has noticeably expanded. Loads of interesting topics and innovations in the sector of railway traffic were presented and actively shown.
We are already looking forward seeing you in 2018 here in Berlin! -Let's construct together the futur of public transport!
Contact us for more details
We are here for you
General request
For general inquiries please call us
You can reach us from Mon - Fri, 08:00 - 16:00 (CET)