Ready for the rush hour. Ready for every new day. IRMA 6 takes Automatic Passenger Counting to the next level. The sixth generation of IRMA counting sensors expands the possibilities of the proven time-of-flight technology in all respects. This enables IRMA 6 to provide highly detailed 2D and 3D images in real time.
Simpler, more intuitive and flexible
State-of-the-art signal processing reliably detects passengers boarding and alighting the vehicle as well as relevant objects such as baggage, wheelchairs, strollers and bicycles. The installation is faster and simpler than ever before. The implementation of the ITxPT sensor communication achieves maximum standardization. IRMA 6 = Plug&Play.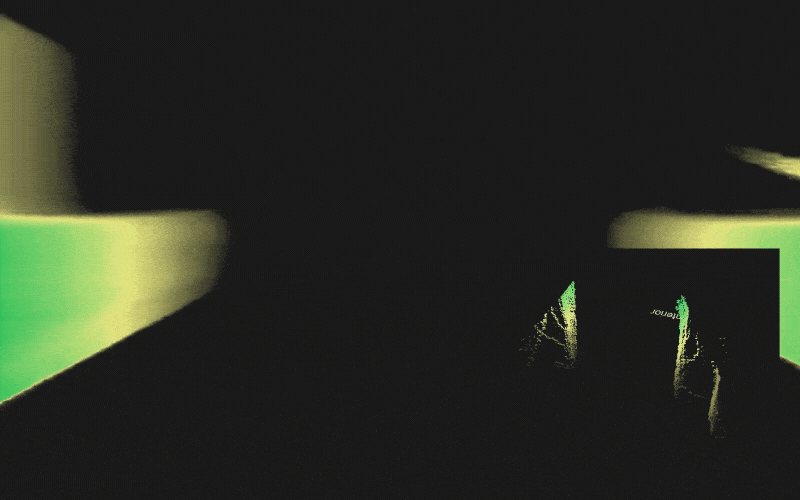 Groundbreaking technology
IRMA 6 has once again considerably expanded and enhanced the proven sensor technology. The counting sensor was equipped with a technological refinement in terms of lighting in order to enable a more flexible mounting position. It also allows an extended mounting height. The increased resolution of up to 76,800 pixels generates more intuitive and easily comprehensible video images (HD/TOF image streaming). These can be transmitted and/or recorded in 3D or 2D image streaming form (video).
To allow more flexible mounting positions, the counting sensor was fitted with an advanced technical feature in lighting technology, enabling even larger mounting heights.
A modular system
Apart from technological advances, the company iris is committed to new and improved product design. Cleverly devised details save time and thus cost on installation. Overall, IRMA 6 is designed with modularity in mind – this allows the use of numerous different physical interfaces such as Ethernet, Ethernet with PoE and various other future IOs.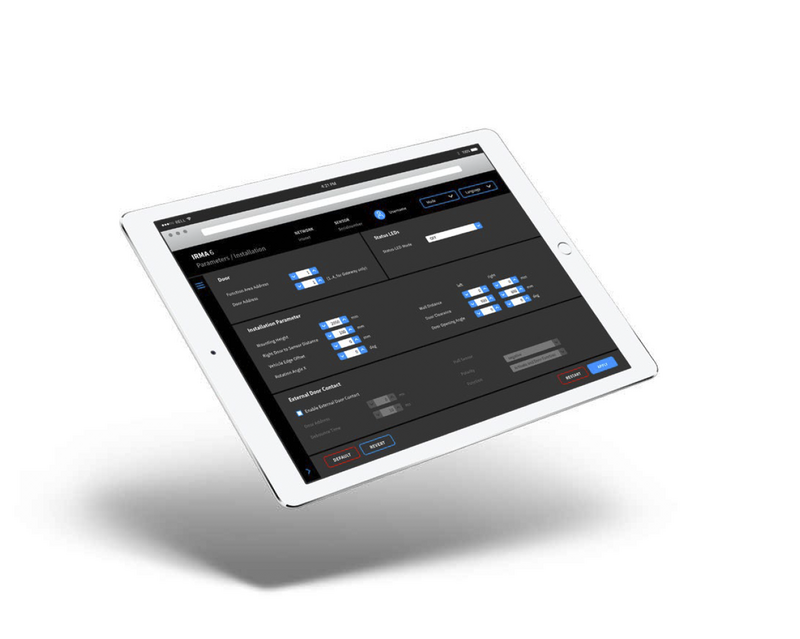 User-friendly software
A user-friendly web interface with an online connection allows direct access to the system using a browser. In the development of the sixth generation of IRMA sensors, iris not only intends to expand the options of the technology, but also aims to create an intuitive product which shortens and facilitates all work steps on all levels of use.
Dimensions (WxHxL)
Typical: 62 x 32 x 211 mm
Housing
Aluminum pressure casting housing
Optical openings made of synthetic materials (polycarbonat)
Protection class
IP65
Interface
Ethernet: 100 Mbit/s
Connection
M12, D-coded
Type approvals, standards
EN50155, ECE, CE, EN50121-3-2, EN45545-2, EMV-06
Vehicle integration / System architecture
Ethernet via API, VDV301, direct UDP, ITxPT, QIP
Power supply
24 VDC or 48 V PoE
power consumption: Typical 7 W
Weight
Typical: 485 g (471–­520 g)
Pixel
76,800 pixel
MTBF
1.24 million hours
Required external lighting
0 LUX
Minimum installation height
Allowing passengers to pass upright underneath the sensor, > 1.80 m
Accuracy
Typical: 99 %