New gloss on Poznans rails and roads
Since the beginning of 2019 the residents of Poznan (Poland) have been able to use modern Moderus Gamma tramcars on the streets of their city.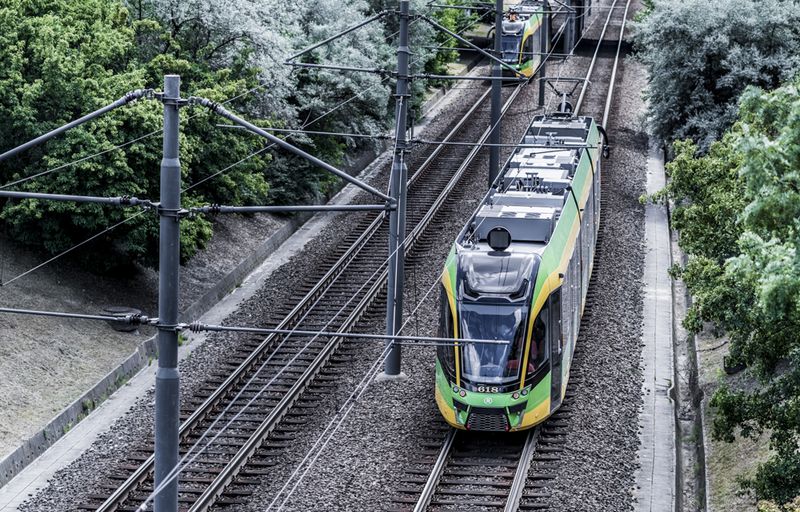 The contract for the delivery of these 50 modern trams was signed in 2017 and is the largest one-time investment in rail vehicles in Poznañ.
But this is not the only investment in public transport in the city. In 2016, 20 Solaris Urbino IV generation buses were put into operation and 37 new nU12 and nU18 Solaris buses in August 2018. In addition, the city of Poznan will be enriched with 21 Solaris electric buses in 2019.
We are pleased to be part of this major modernization with our counting sensors.
All new trams and buses delivered to the city of Poznan since 2016 are equipped with our IRMA MATRIX sensors for automatic passenger counting. IRMA MATRIX sensors continuously detect all boarding and alighting passengers for each stop, throughout the vehicle's route. Our sensors use ToF technology to detect passengers regardless of the color of their clothing, their boarding and alighting behavior, overcrowded situations, and weather conditions.
Poznan is the fifth largest city in Poland, with just under 600,000 inhabitants, and has one of the most modern tram and bus fleets in Poland.
Contact us for more details
We are here for you
General request
For general inquiries please call us
You can reach us from Mon-Fri, 08:00-16:00 (America/New York)