An unparalleled series of awards: Now also a Red Dot Award for IRMA 6
IRMA 6 receives further award for high design quality in Red Dot Award: Product Design 2019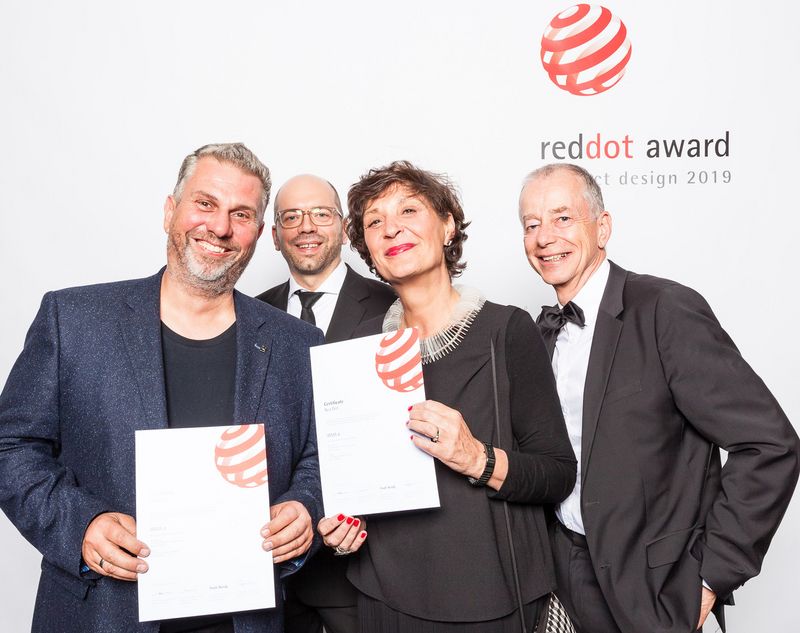 The committee of experts of the international Design Award "Red Dot" annually awards one of the most renowned prizes that companies can receive for their products and ideas. Now our latest generation sensor has also received an award from the Red Dot jury for its high design quality.
This success is based not only on more than 27 years of experience but also on the demand for high quality and, above all, qualified employees who work closely together as a team across departments.
We are very pleased about the next award for our latest IRMA 6 counting sensor. The selection of our sensor shows us that the focus on close cooperation between development and design characterizes the added value of our products.
We would like to thank Birgit Weller from the design office use - Identity and Design Networkfor this successful cooperation and look forward to the joint award ceremony on 8 July in Essen.
About the Red Dot Design Award:
In order to appraise the wide scope of design in a professional manner, the Red Dot Design Award is broken down into the three distinct disciplines: the Red Dot Award: Product Design, Red Dot Award: Brands & Communication Design and Red Dot Award: Design Concept. With more than 18,000 submissions, the Red Dot Award is one of the largest design competitions in the world. In 1955, a jury convened for the first time to assess the best designs of the day. The name and brand of the award were developed in the 1990s by Red Dot CEO, Professor Dr. Peter Zec. Since then, the sought-after Red Dot is the revered international seal of outstanding design quality. The winners are presented in yearbooks, museums and online. Further information: www.red-dot.org
Contact us for more details
We are here for you
General request
For general inquiries please call us
You can reach us from Mon - Fri, 08:00 - 16:00 (CET)